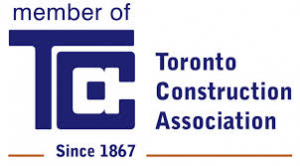 December 2, 2015 2:51 pm
TCA Innovative Product Award
The Toronto Construction Association announced today that Delta M Incorporated has won second place in its Annual Innovative Product Awards (formerly known as TIPTA).
The award was established in 1994 by the Toronto Construction Association to recognize the Construct / PM Expo / Homebuilder & Renovator Expo / Concrete Canada exhibitors who demonstrate the development, and/or the use of innovative technologies in the construction process.
Delta M submitted its innovative purECOgreen™ line of reusable HVAC air filters in consideration for the award.  Delta M's filters are designed to last longer than typical competitive filters and help users divert waste away from landfill.
This was Delta M's first time being recognized by the Association.
For more information, media contact is Amy Delfino at (888) 511.9983 or visit http://www.deltaminc.com
For more information about the Toronto Construction Association's Innovative Product Awards, visit http://www.tcaconnect.com/TIPTA.html